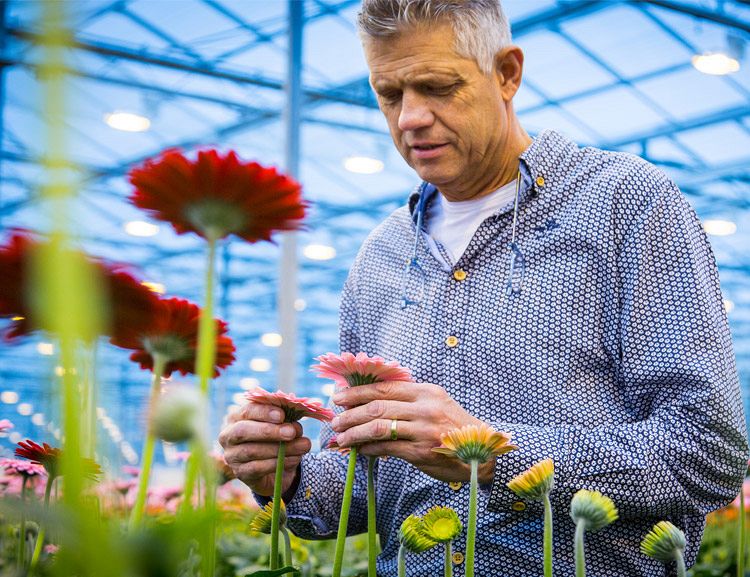 Holstein Flowers is the number one gerbera specialist and adheres to the ethos let's carry on developing together. This highly experienced family business started out in the agricultural sector in 1946 (vegetables at first). The second generation changed course in 1974 by deciding to grow gerberas. Nowadays, the company derives its strength from being both a grower and a breeder.
With its own laboratory and test room, Holstein Flowers can always guarantee the quality it has become renowned for. These facilities ensure that the company can continue making improvements and allow it to adapt to current market trends with a stable and varied supply, which is always expanding. Some 80 per cent of the flowers it offers come from its own selection. These flowers are carefully monitored and assessed for storage life, ornamental appeal and added value.
Passionate and contemporary, Holstein Flowers is not only dependable, but it is also a genuine source of inspiration for florists. Making the best use of light conditions in the Netherlands, the company creates joy, spontaneity and happiness the whole year round: it's what gerberas, with their beautiful colours, are all about.
Range:
80 varieties of gerberas. Next year, over 100 varieties.