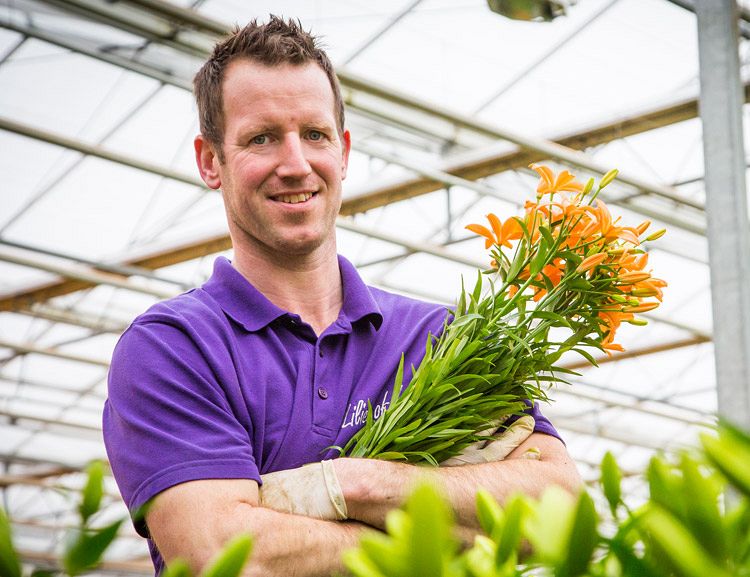 Love is all around – it can be seen everywhere: from the 10 rescue hens that snatch away the weeds to the careful nurturing of the lilies themselves. Lilies symbolise passion for life. With their colour and unique vibrancy, they enhance the special moments in our lives.
Lilies of Life's craftsmanship, underpinned by fair trade philosophy, begins with selected Dutch bulb growers planting the bulbs. After harvesting, the bulbs are packaged in the autumn using the company's own cooling and preparation system, which provides the basis for year-round availability and consistency. Lilies of Life produces around nine million beautiful lilies each year.
Thanks to state-of-the-art technology within the greenhouse, where it's always spring, each lily gets exactly what it needs. After 11 weeks, the flowers are packaged within 30 seconds and placed in water with a pre-treatment product: because 'lilies of life' deserve the best possible vase life! You are bound to appreciate our range and will adore the freshness.
Range:
Lilium Candy Blossom
Lilium Double Gold
Lilium Brindisi
Lilium Tresor
Lilium Vermeer
Lilium Black Mamba
Lilium Salmon Classic
Lilium Yellow Diamond