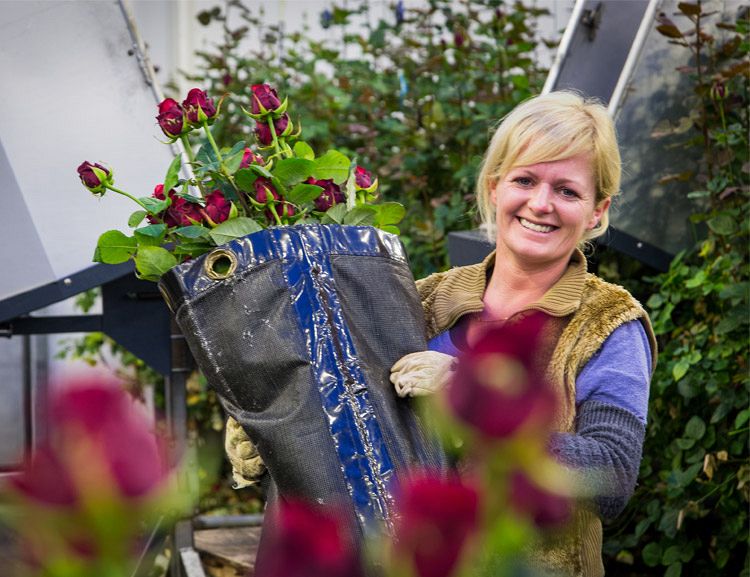 Porta Nova was created by the merger of three rose nurseries: Aad Luijk, Leon Dukker and Nico van Vuuren. Some 115 years of experience were brought together in the new company, which displays a strong passion for a truly Dutch product known by the beautiful name Red Naomi. With 30 million roses a year and around 10 million satisfied customers, Porta Nova is in a league of its own when it comes to growing the highest quality Red Naomi roses (Supra).
This success story is built on firm foundations. For instance, the grower has four qualified horticulturalists who offer advice and are available to coach staff throughout the day. There is also modern LED lighting, a firm commitment to sustainability and a test room, which allows the company to keep a close eye on production, as well as a unique heating and cooling system, the Climator. By continuously improving its product and the overall organisation, Porta Nova has been able to move ahead of the competition. Being so successful entails having a constant focus and a critical approach. You don't become the best Red Naomi grower in the world just like that. And you don't become 'Supra' overnight!
Porta Nova: the number one Supra grower of Red Naomis. Reliability and guaranteed quality every day!
Range:
Red Naomi Supra
Red Naomi Unica
Red Naomi Magna